Kosher Certified,
Community Centered
Founded by childhood friends and native Roman Jews, Alessandro Caivano and Fabio Di Castro, Elite Kosher Catering is the foremost catering service in the Eternal City.
We mastered our trade while studying under Andrea Golinos, TV chef and face of Italy's good-food channel Gambero Rosso.
We take pride in bringing personalised service and professionalism to every event we cater. We believe in a hands-on approach—crafting the menu, perfecting the recipes, and supervising the catering of the event from beginning to end. 
We can't wait to welcome you to Italy and share the very best of Kosher living in Rome and beyond.
See you soon, a presto
להתראות בקרוב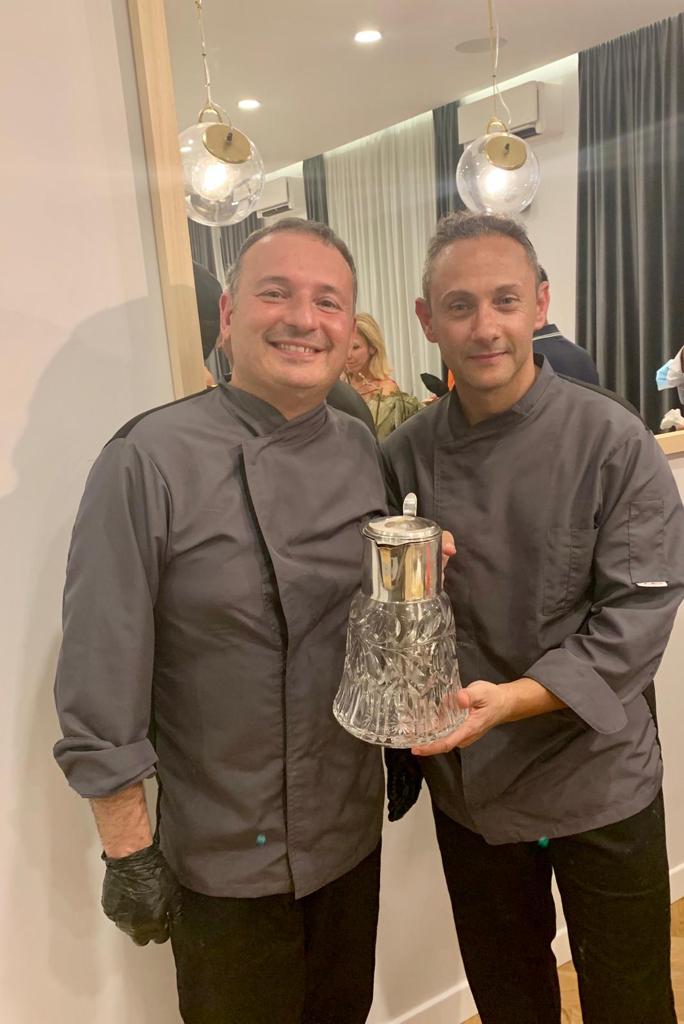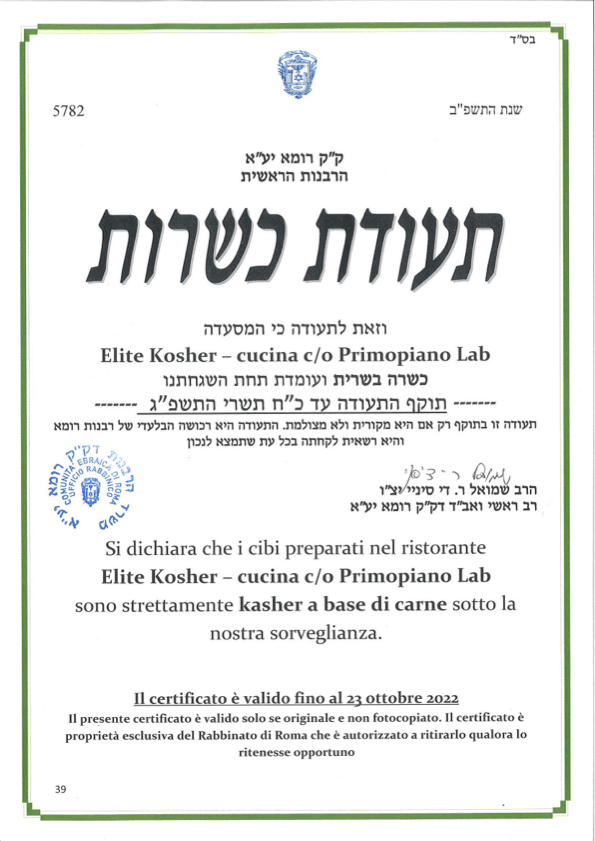 Chefs Alessandro and Fabio are recognised by Rome's Rabbinic Community.
We are certified by the Rabbinic Jewish Community of Rome and have brought consistently creative, delicious catering to clients from all over the world.
In the Press:
Start up: a Roma nasce Primo Piano Lab
Our average customer rating is 5 / 5
I can't recommend them enough! It was so fun making ciambelle with you that I've already booked to do it again. Exceptional organization and hospitality! A presto.
I ordered a kosher takeaway last night so I could watch the Roma match without having to cook. They arrived right on time with fantastic food and a varied menu dishes. The supplì all'amatriciana were delicious. I'll definitely be returning.